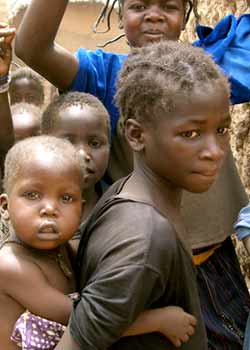 The Summit of Nobel Peace Laureates listens Green Cross

CONCLUDING DOCUMENT NOBEL PEACE LAUREATES
6th WORLD SUMMIT of Rome, Italy November 24-26, 2005

As for the previous Summit, Nobel Peace Laureates, gathered 24-26 november in Rome, agreed on the remarks and observations of Green Cross. During the previous Summit the alarm and the need of an action in regard to environmental topics, the Earth Charter, the need of an international Convention about the right to water have been inserted in the final statement.
In regard to the final statement of the sixth Summit we like to point out the part concerning the monitoring of the commitments of North countries, in tune with what we pointed out to the public opinion in our Newsletter of the last 19 July.
It's interesting the proposal to set up a permanent Secretariat, a proposal that we share entirely and which spirit we have supported during our speech at the Summit.
6th WORLD SUMMIT OF NOBEL PEACE LAUREATES
Roma - Campidoglio - Eliseo Theater - 24-26 November 2005
CONCLUDING DOCUMENT
(…) As Nobel Peace Laureates we request President Gorbachev and Mayor Veltroni of Rome to convey to President Putin, as next year's G-8 chairman, our request to place on the agenda of the G-8 Summit in Moscow next year the creation of an accounting and monitoring system to ensure fulfillment of all Gleneagles' commitments. At the same time we call upon Africa to continue making progress on the New Economic Partnership for African Development. (…).
Development needs to be guided
Green Cross Italia Newsletter - 2005 July, 19
(…) The role of monitoring on the actions and orientation in the use of the resources could be effectively brought ahead by a Commission or multilateral international Fund.
To guarantee the well functioning and the independence of this organism there should be a board of people made up by respectful personalities, appreciated and renewed for their high morality, for their expertise and capacities. (…).