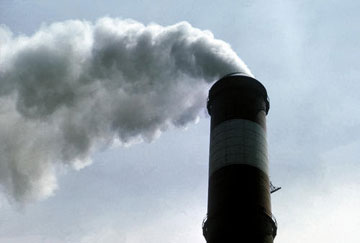 Energetic models between approval and political fight

The year 2005, as expected, has been a crucial year for global environmental issues. Important events were the ratification of the Kyoto Protocol and the tragedies related to the tropical hurricanes that devastated the Caribbean area and some territory in the United States. All of these events are related to energy problems and global warming.
After the recent Conference of the Parties in Montreal (Cop 11) for the application of the Kyoto protocol, a general satisfaction of the conclusions and the final standpoints of the USA has been reported. Many (political) commentators have mentioned the hurricane Katerina disaster and its management by central and local American authorities to explain this satisfactory USA standpoint. The fact that it is impossible for the USA to support further international isolation, after the war in Iraq, might play a role as well according to these commentators. This may be partly true, but according to us, four specific factors have been of significant importance:
1. The growing support for the principles of Kyoto by many American local administrations, and by entire states, with the application of the consequent measures;
2. The strategies of a significant part of American's Companies that operate on a global scale; these groups foresee a long-term economic return of investment in sustainable energy systems (effective, efficient and renewable);
3. The growing influence in the USA of the "Green Power" movement, with the militant involvement of the most important showbiz personalities;
4. The medium- and long-term analyses that the best and most dynamic American research centres - including the Pentagon itself – are conducting.
Information about all of this can be found on our website.
New scenarios are beginning to take shape observing with attention the fast economic growth of some countries (particularly India, China and Brazil) and the renewed role of others (Russia).
Our hope is that the people making the future decisions about questions of environment and energy in our country will learn from passed experiences. We have to avoid making the same mistakes as the ones made in the conference of the Parties in November 2000 (Cop 6). In that occasion the mediation of Clinton's Administration, agreeing immediately to the Kyoto protocol and anticipating it by 5 years, wasn't accepted. Equally we have to limit fundamentalist temptations of looking for easy consents by "isolating today's or tomorrow's bad guys".
The role that Europe, but also Italy, could have in supporting the implementation of renewable energy politics in countries that are growing rapidly, also with the use of renewable sources, is fundamental and must be played as additional instead of alternative politics of necessary local innovation. It should be clear that these innovations for Italy don't mean a resumption of the nuclear program. While for the other European countries the innovation must be understood as persisting, perfecting and planning the escape from the nuclear system.